Collaborative Approach. Straightforward Guidance.
Passionate Advocacy When You Need It Most
LET'S GET STARTED
Employment Law Attorneys in Tulsa, Oklahoma
Employment Law & Your #1 Goal
Your number one business goal is the success of your company. When it comes to employment law in Tulsa, our firm's number one goal is to help you avoid the expense and distraction of employee-related legal action. However, if you are already facing a lawsuit or an administrative charge, Boston Avenue Law can help with a rigorous defense and solid negotiation talent.
Employment law is constantly changing. For the latest information and answers to your questions, reach out to our office in Tulsa, Oklahoma, today.
Issues You May Be Facing
Here are examples of situations that come up frequently: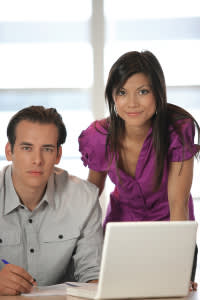 An employee complains of sexual harassment. What do you do? What if the complaint is about the person who normally conducts your company investigations?

You have an employee who is underperforming. When you counsel the employee, he or she brings up age, race, sex, or other legally protected characteristics, suggesting the criticism is unfair and improperly motivated. How should you best handle this situation?

Is that person an employee or an independent contractor? There is potential for both wage and tax liability if you get it wrong.

Is your employee properly categorized as "exempt" or "non-exempt?" Again, there is potential for both wage and tax liability.

You just got a letter from the Equal Employment Opportunity Commission. What should you do?

Your employee has been working off the clock and now wants to be paid. Is immediately writing a check your best course of action?

Business has been good and you have grown. But now your company is large enough for the Family and Medical Leave Act to apply. Do you have a policy in place and are your supervisors trained to handle FMLA situations?

One of your employees was a soldier who was deployed overseas two years ago. She now reports that she is home and ready to return to work. What are your obligations?

Your employee violated a safety policy and became injured on the job. Several laws and regulations converge on this issue. What are your rights and responsibilities as an employer?
Schedule a Consultation Today
At Boston Avenue Law, we offer knowledgeable legal guidance on a variety of employment law issues. If you're dealing with a complicated case in Sapulpa, Claremore, Wagoner, or Broken Arrow, Oklahoma, contact our office in Tulsa to schedule a consultation.